SSAA Slow Pitch Softball...join the fun in 2017!

information about tournaments for Boys & Girls Slow Pitch Teams

...Contact Mike Mason (931) 761-5878  about info for 2017 season!

Thanks to everbody that plays and supports SSAA....you are the best!

experience...

veteran directors/officials

quality...

best complexes/umpires

value...

excellent trophy/awards

excitment...

lots of  teams/competition

atmosphere...

tee shirts/photos ect.

Champonships...

State and World Series

fun...

Lots of fun!

Remember:

It's ALL Slow Pitch

By Choice!

Dugout banner from TEAM TN.

Link to Merchants 14u Boys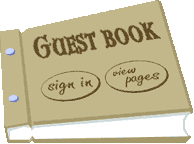 Please Sign our guest book 

Thanks for your interest in

Youth Slow Pitch Softball

Contact Mike Mason 

7025 Burgess Falls Rd.

Sparta, Tn. 38583

(931) 761-5878

mikenginny@hotmail.com

for more information


17 years and still going and growing

Arbys Cookeville Classic! 

Yawl come see us.....

This site dedicated to the

Boys and Girls Teams  that enjoy Slow PitchSoftball.  Keeping it alive and thriving is our goal....now and always!

.....Mike Mason